Chartered Accountants' Hall
One Moorgate Place, London, EC2R 6EA
Chartered Accountants' Hall, the home of our Institute, was built in 1890, to the design of Sir John Belcher RA. It was extended in the 1930s in a similar architectural style and again in the 1960s to a more modern design, by Sir William Whitfield.
The Hall is a Grade II listed building that attracts the attention of architectural students and historians. Its exterior features a carved stone frieze by Hamo Thorneycroft and its interior decoration includes works of art by Eduardo Paolozzi, Gerald Benney and John Piper.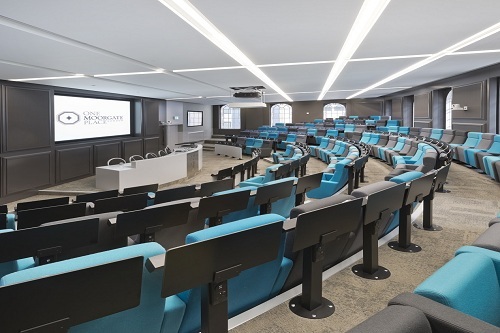 In a time of modern steel and glass structures, Chartered Accountants' Hall remains one of the City's hidden masterpieces, providing a beautiful and superbly equipped home for our Members (It even has a club in the basement, with its own bar and restaurant!), as well as outstanding conference and hospitality services and facilities within a treasured environment.