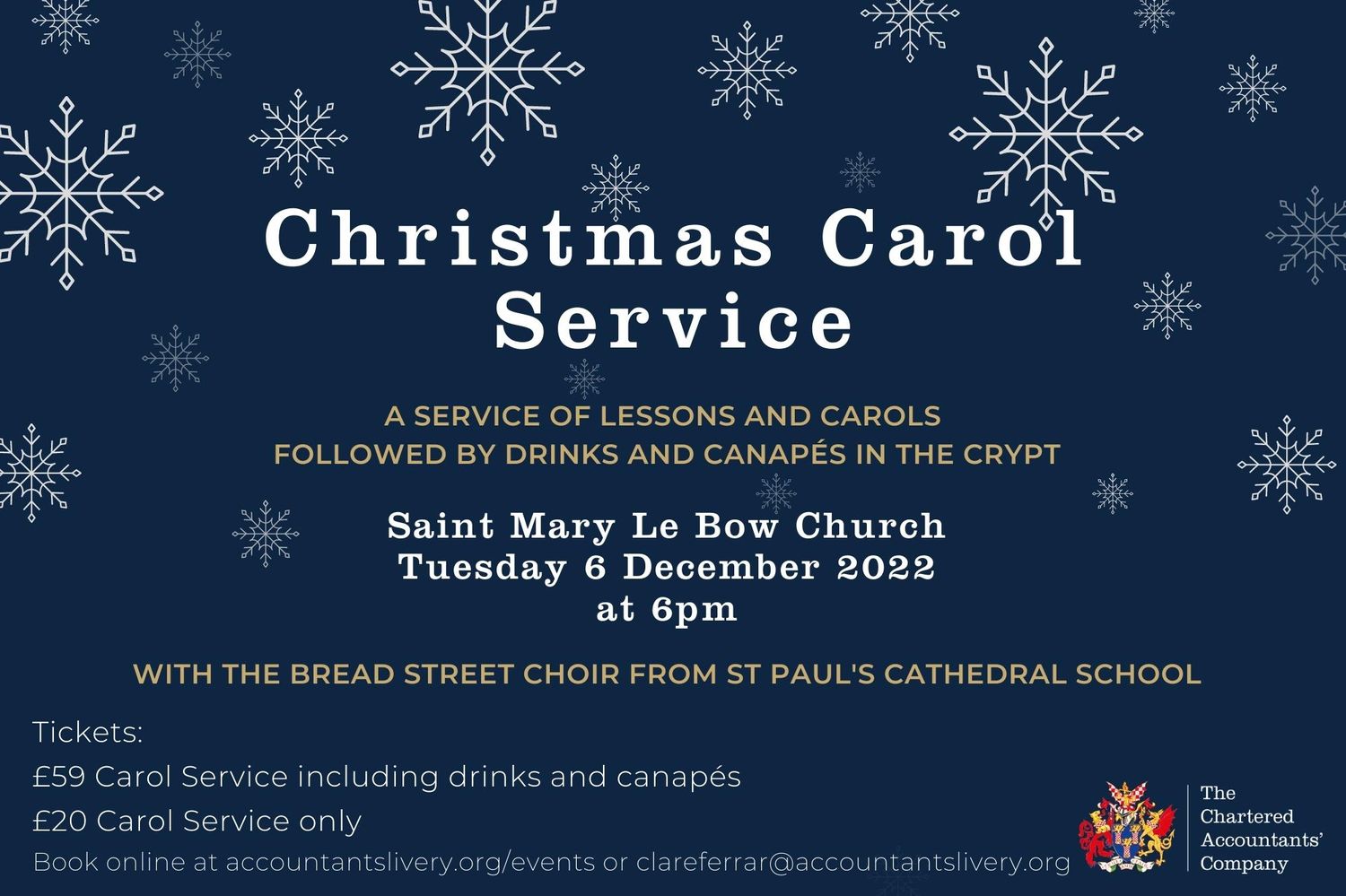 This year's service will be held in St Mary le Bow Church, the church of the famous Bow Bells! With the Choristers from the Bread Street Choir of St Paul's Cathedral School, this is a lovely way to mark the Christmas Season with fellow Livery members.
The church is of Saxon origins, with a Norman crypt, that was rebuilt after the Great Fire of 1666 by Sir Christopher Wren. It was badly bombed from enemy aircraft during the Blitz in 1941, and restored between 1956-1964. The sound of the bells of St Mary's is prominent in the story of Dick Whittington in which the bells are credited with having persuaded him to turn back from Highgate and remain in London to become Lord Mayor. Traditionally, people living within earshot of Bow Bells are considered to be "Cockney".
The church itself is beautiful inside as well as light, airy and a perfect setting for the annual Carol Service, which for many members marks the real start of the festive season.
After the service, guests will have the opportunity to enjoy drinks and canapes in the stunning, ancient crypts below the church.
A lovely opportunity to enjoy some festive music and celebrate the season with fellow Livery Company members.
---
Tickets
£59 including drinks and canapés
£20 just the service,
Tickets include a donation to our affiliated choir, The Bread Street Choir
Book below
or contact Clare Ferrar on clareferrar@nullaccountantslivery.org
or 07828 554967